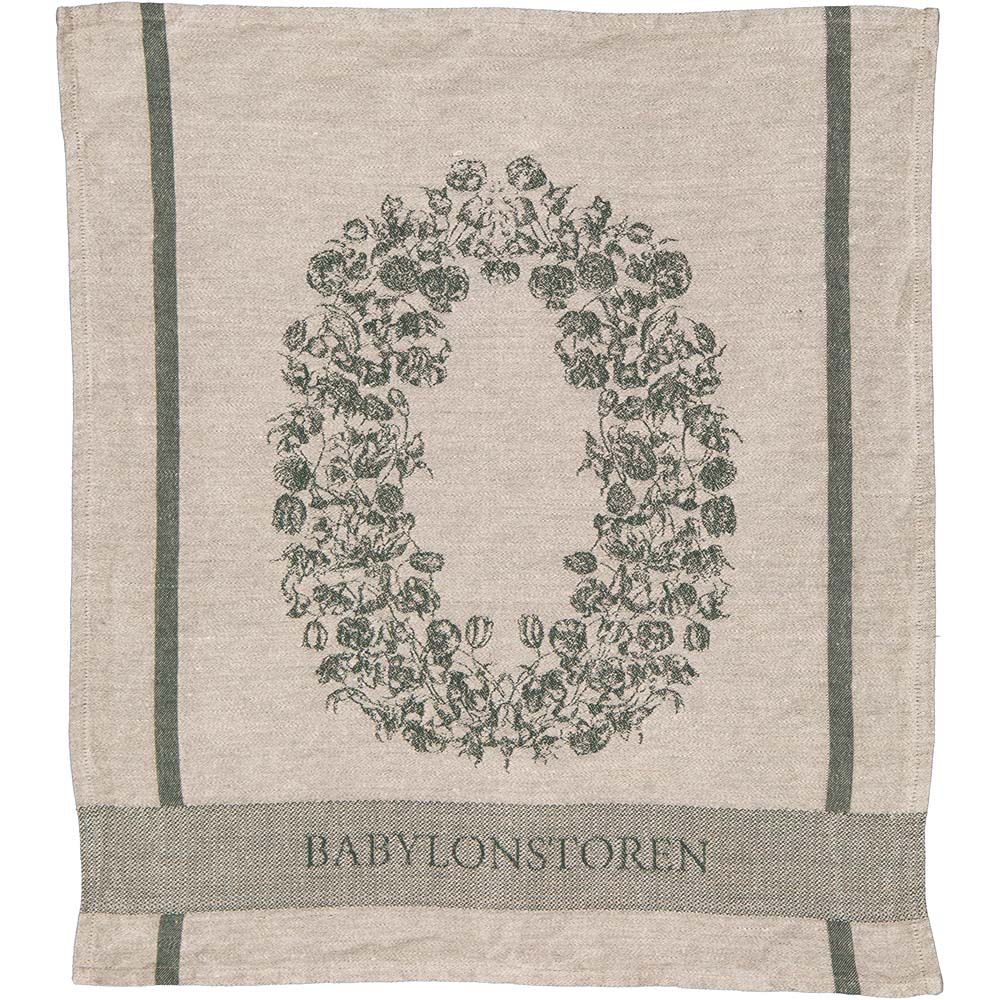 Weave your design
Give us your design, your logo, a picture – or explore our collections and customize your favourite pieces. We design and weave any textile product you would like.

Embroider your logo
Embroider your logo to add a subtle personalized touch on your favourite tea towels, aprons, tablecloths or serviettes. It makes the perfect corporate gift!
Shelf ready
Getting textiles ready for display can be both tricky and time consuming. Therefore we deliver your creations "shelf ready". Let us know whether you want them folded, rolled or hanged!
More about Customized Tablecloths
Tablecloths enrich the mood and atmosphere to meals, but in addition it can also be used to represent a brand. Therefore we help our customers create their own patterns, embracing anything from company values to its heritage or for instance, even the surrounding nature. 
The Jacquard weaving technique needs a lot more yarn than other simple weaving techniques. Consequently, this is because the pattern is woven into the fabric, with the design showing on both sides, in conclusion making it a bit thicker. Above all, we prefer using sustainably sourced natural fibers, like cotton or linen, and as a result your tablecloth is both durable and elegant, with a pattern that never fades. 
In short, it can be quite hard to find tablecloths in the right size for your table, moreover if it's very large or extravagantly shaped. Therefore customized designs are  made with the exact measurements, but we also provide custom sized tablecloths with ready made designs.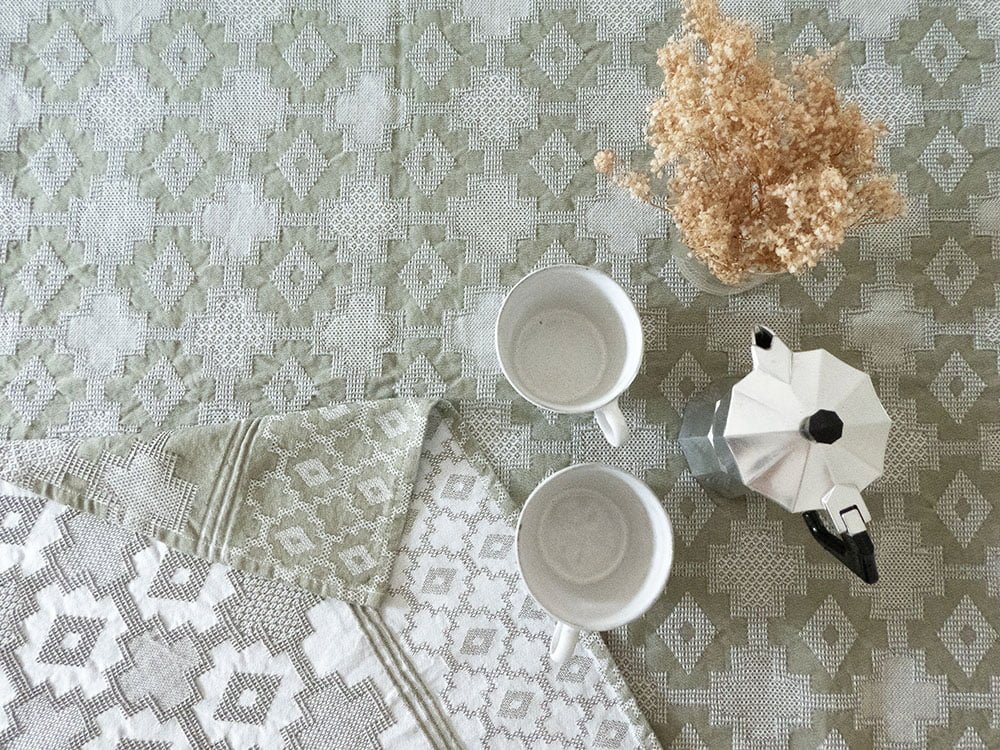 Short on How to design your own throws
Choosing design.
You might have lot's of ideas flowing and a stunning pattern in mind, so sketch it out or write down a description, and our designer will draw an online sketch that fully captures the design. On the other hand, our Bogolan linen throw may have caught your attention and you know just the right colour for it. However you may even want to make it bigger? Smaller? Thicker?  To sum it up, let's just clarify something before we move on: whatever you would like to do – yes! It is possible.
Choosing fibre composition.
Most importantly we prefer using natural fibres like linen, bamboo and cotton when creating fabrics. Firstly, these are sustainably sourced and secondly enable us to weave textiles of highest quality. Similarly, we recommend our customers to use the same. For example, linen gives a rich structure and has a beautiful, dimmed down natural colour, and on the other hand cotton is soft and light. Bamboo gives warmth, softness and heaviness to the throw. So to sum up, you can make a pure linen, cotton or bamboo throw, or for instance you can mix these fibres, to explore an even wider range of properties. 
How long does it take?
In conclusion the time it takes to create a customized throw consequently differs from project to project. However a common time frame is 12-16 weeks, from idea to finished product. Want it to go faster? According to our experience, communication is the key. So in other words, if you're as fast at replying to emails as we are, the project might finish early.
Let us know how we can help with your project.
Frequently Asked Questions