Create unique gifts and lifetime memories for your guests
Let your wedding memories last a lifetime with a personalized wedding favors for your friends and family. We create unique designs for the bride and groom that can be made into take-home wedding gifts. A beautiful linen bag, or bespoke serviettes – we'll help you create the perfect wedding souvenir. 
How to customize wedding favors
Choosing design
We help our soon-to-be-married-customers create their own, personal designs, embracing their story, interests and future life together. You might have lot's of ideas flowing and a stunning pattern in mind. Sketch it out or write down a description. Our designer will draw an online sketch that fully captures the design. If you're not exactly sure on what you want – no worries. Once we put our creative minds together the perfect wedding favor will slowly emerge.
Choosing fibre composition
We prefer using sustainably sourced natural fibres like cotton and linen. Naturally, we recommend our customers to use the same. Linen gives a rich structure and has a beautiful, dimmed down natural colour. Cotton has a light and soft touch and tend to wrinkle less.
Using the Jacquard weaving technique
By using the Jacquard technique, we can create textiles where the pattern is a part of the fabric itself and will naturally be shown on both sides. The result is a wedding favor that is both durable and elegant, with a pattern that never fades.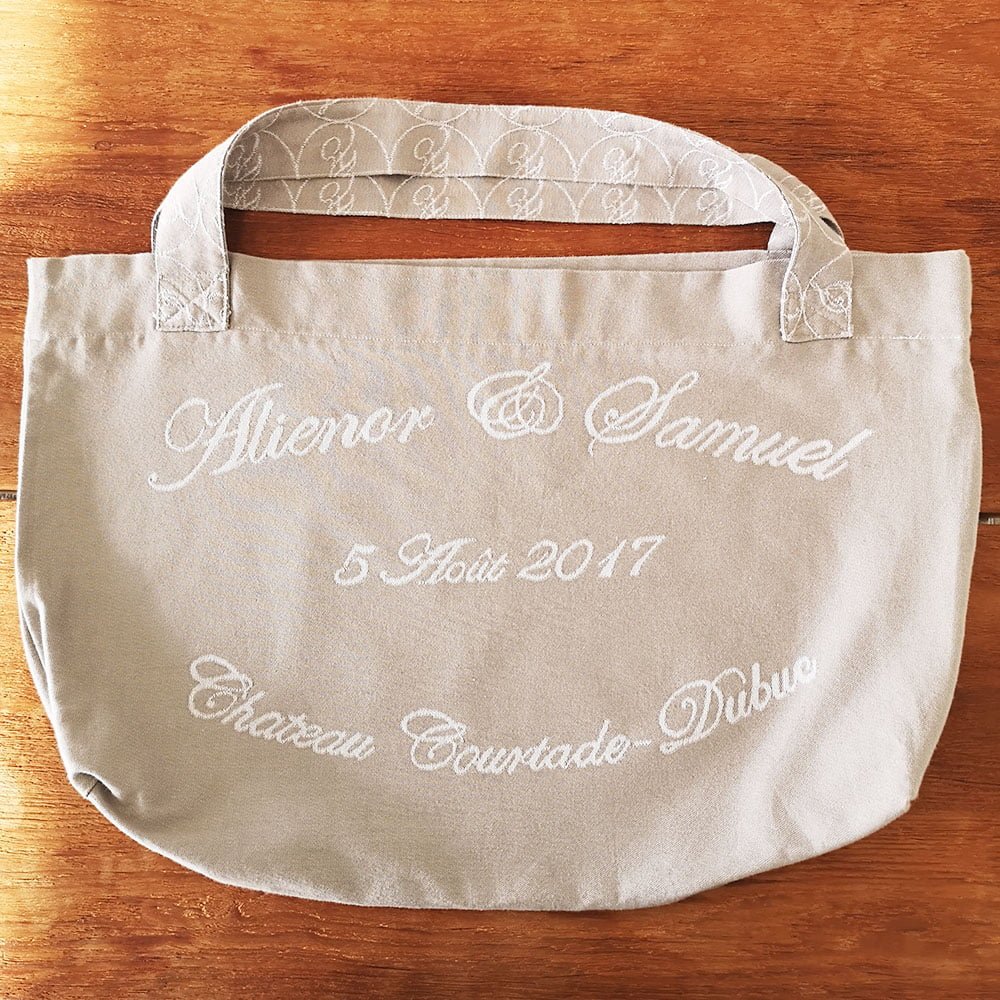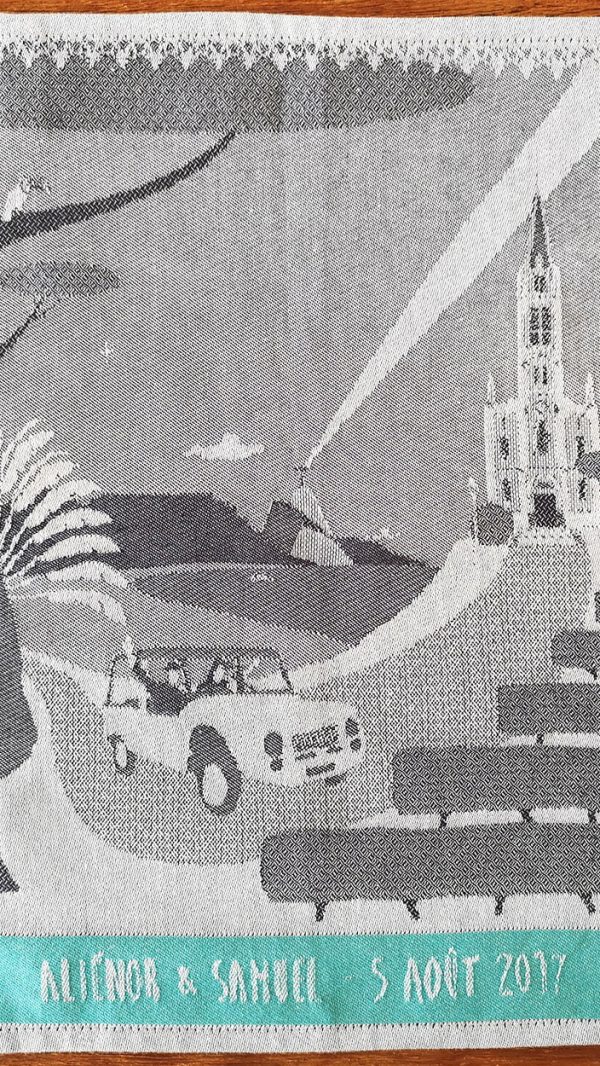 Make your own wedding favor
Describe your design, number of guests and get a quote within a day.